Cleaning squad Kids room Cleaning Tips provide an easy and effortless way of cleaning the room. If you have kids in the home you already know how much the kid's room cleaning is important. A 15 minute daily clean up can make a lot of difference in cleaning the kid's rooms and make it look clean, fresh and healthier.
Cleaning Squad is here to provide you with some simple and easy steps you can follow to clean up the kid's bedroom and make it space for the kids to enjoy themselves.
So the first thing to start with.
Gather All Supplies and Tools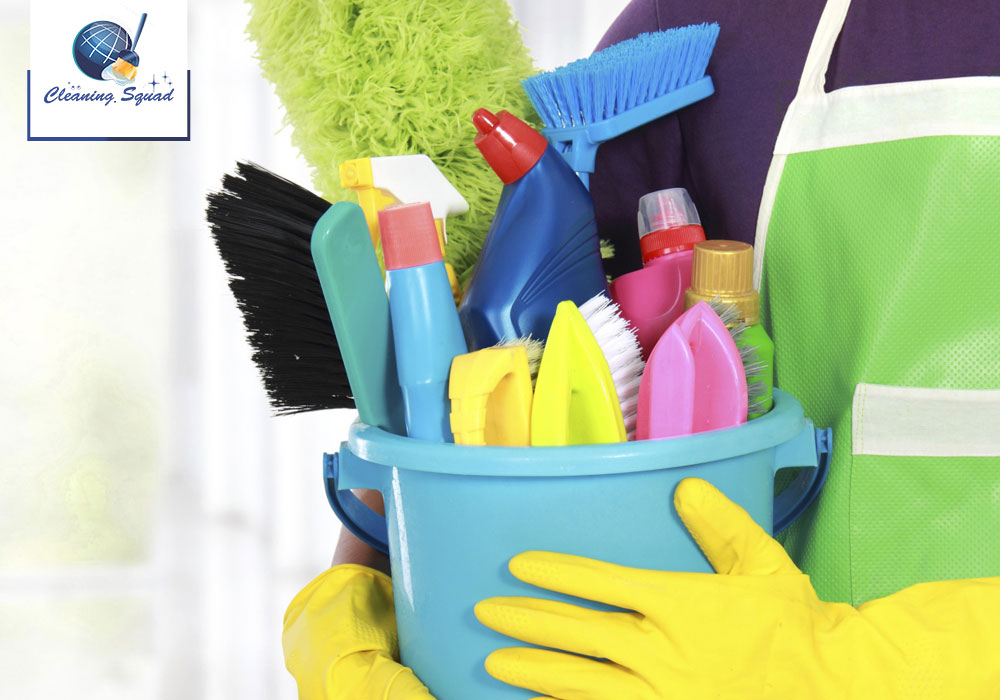 If you have a hamper, trash can and a toy box in the room. Gather the detergents, cleaning tools and bins to remove the trash from the room and arranging the stuff in the kid's room.
Remove Dirty Clothing
Remove all the dirty clothes and put them in the laundry basket and hamper. Don't worry about unfolding the socks or turning clothes outside out, Do it when you sort out the laundry.
Trash Out

Grab and put the trash in the trash can and remove it. Pick up all the obvious trash and throw it in the dust and trash bin.
Making and Cleaning the Bed
If Making the Bed looks like a waste of time. Remove and smooth out the bed linens sheets a blanket or a comforter. Fluff the pillows. Now take a look at the bed, it will look much cleaner. You will not lose things in the bed if it is neat and clean.
 Arranging the Toys
Pick up and arrange the toys from the floor, bed, and desk, Put them in a box or put it in an exact place they belong. For the moment don't worry about sorting them out. Just put it in a box for a cleanup.
Picking up the Items
Pick up all the items that do not belong in the room and place them in a box or basket.
Sweeping and Mopping
Sweep, mop or vacuum the Kids room Cleaning Tips and move the furniture very slowly avoiding any mishap.
A Useful and careful tip in the last
Be careful to leave the items in the basket. As you will soon see the basket is overflowing from mini cleanup items. You will have to sort it out and organize it on a daily or weekly basis.
That's all folks from cleaning Squad Cleaning Tips and Hope the above tips will be useful and helpful in clearing out the kid's mess and making their room a wonderful place to make it a mess once more…..:)